...of putting on your self-made shoes
to have shoes that fit you perfectly?
to be able to choose their colour and decorate them according to your taste?
to experience the great feeling that you made them by your own hands?
and to do something for your health?
You can sew yourself your first shoes
on the online workshop of sewing barefoot lace-up shoes
I present to you a unique online course with my personal support, thanks to which you can sew your year-round shoes, too. You will sew yourself a pair of unlined lace-up shoes. You can put a warm insole inside of them for colder days. The material we will use is cowhide leather.
In the course, you will find concise and clear videos arranged in the members' section, which will guide you step by step to the goal - your dream shoes. You can use my support in the Facebook group, so you can really finish your shoes. The shoes are sewn by hand, without shoemaker's hoof or sewing machine. Even beginners can handle them. We are starting on 27 March 2023.
On this online workshop you will learn:
your shoes will be made to measure
your shoes will fit you perfectly
you will learn to adjust the template for any feet, not just yours
to cut and punch the leather
to hand dye the leather (optional)
to bond the leather and soles
to use the basic tools
As this will be my first course in english and I will be grateful for your feedback
I am offering it to you at the introductory price
140 €
I have 3 more unique bonuses for you.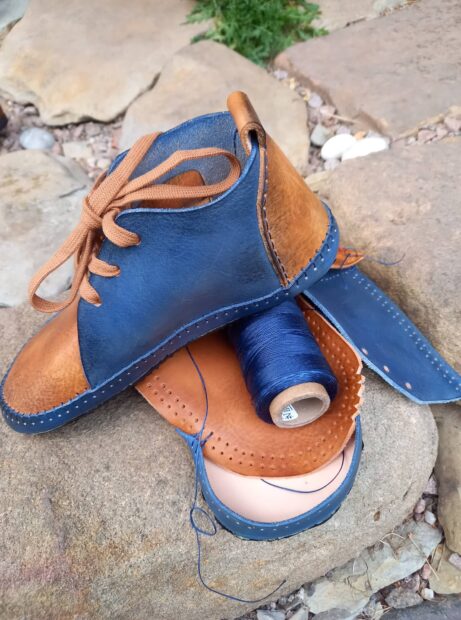 I'll teach you how to create a reinforcing heel piece that will make your shoes easier to put on.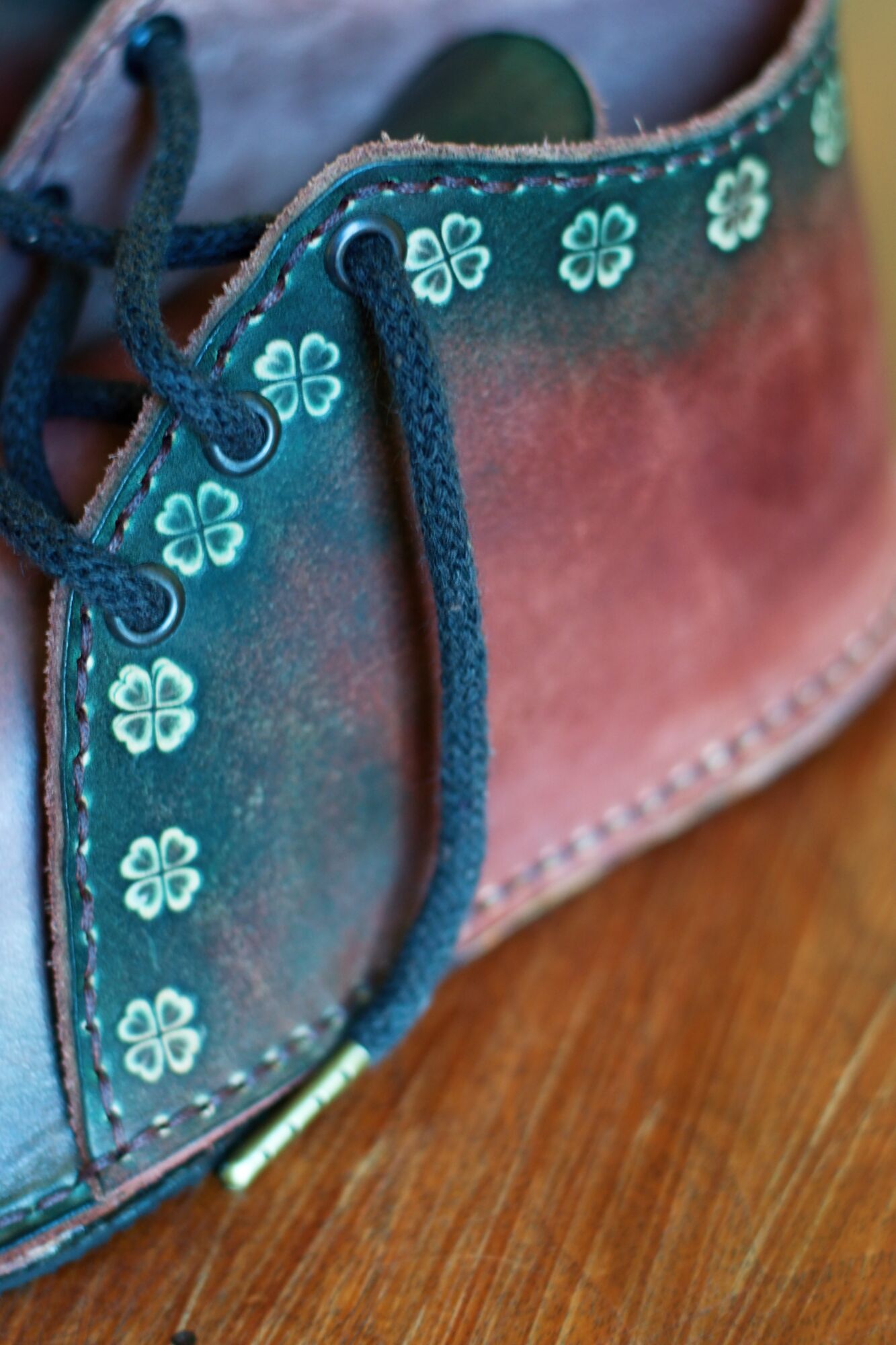 On the course, I will teach you simple leather decorating techniques that will allow you to create truly original shoes.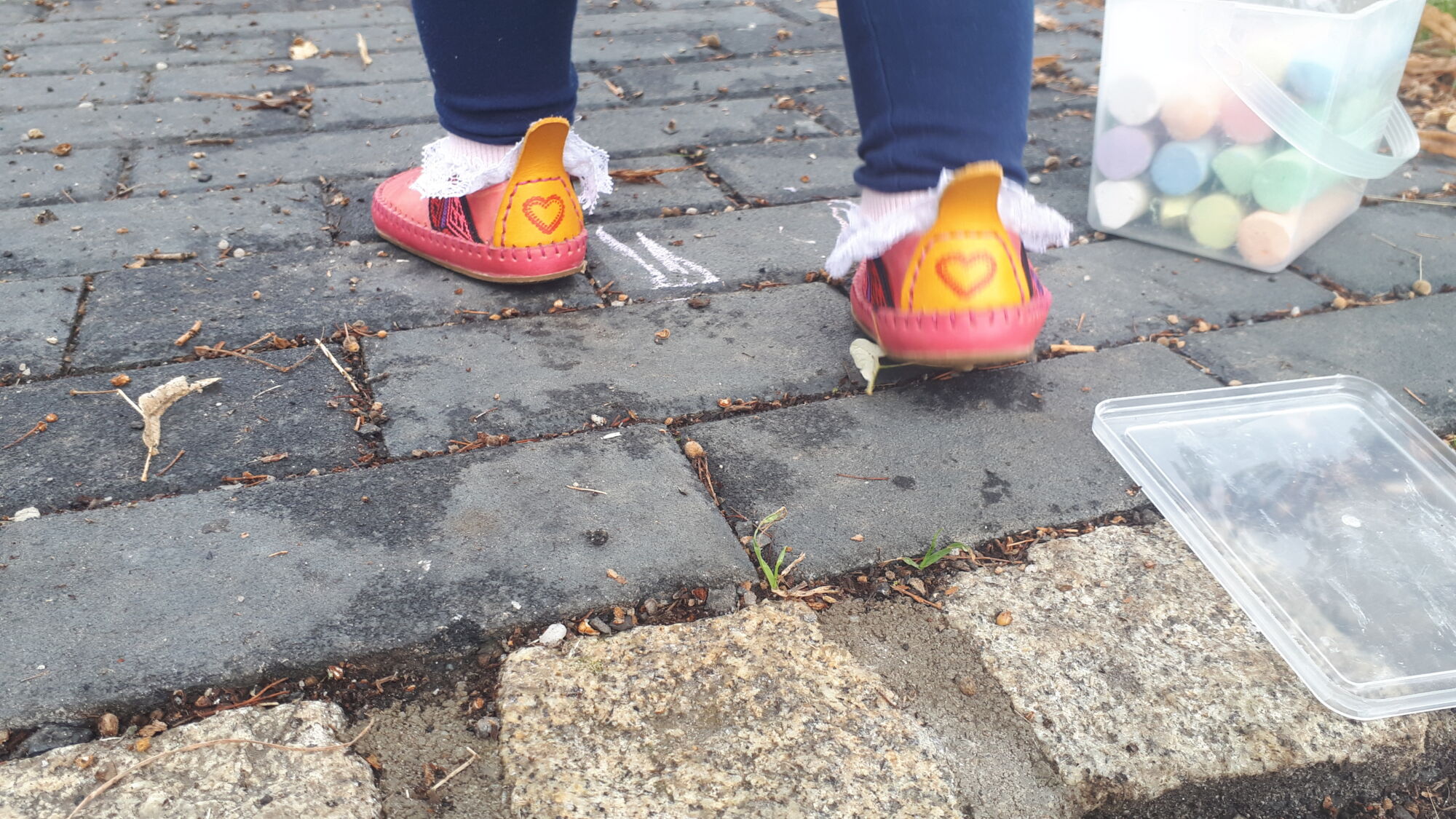 I'll teach you how to walk properly in your new barefoot shoes so that every step benefits your health.
And how does this online course actually work?
The course is in the form of video lectures clearly arranged in the members' section - in the videos I show you the step-by-step process from cutting to sewing. The videos are short and factual.
With my support in the Facebook group - you're not alone in this. I'm available in the Facebook group throughout your 4 weeks shoe-making process to give you feedback on your steps and answer your questions. This is how you won't get stuck anywhere while sewing your barefoot shoes and you will actually finish them.
You'll tailor it to your time - unlike full weekend live courses, online courses are divided into shorter lessons, so you can make it even with small children or if you have a lot of work. It's up to you whether you sew all day Saturday or just for an hour a day after work or when the kids are asleep. You have 2 years access to all the videos in the members´ section and to the Facebook group. After 2 years you will be able to prolong your access.
Suitable for beginners - you can do it even if you've never done anything like this before. The videos are made easy so that absolutely everyone can understand them. We sew the shoes by hand, you don't need a sewing machine or other specialised equipment.
You will also learn how to make shoes for your loved ones - you will not only sew shoes for yourself, but you will also learn how to adapt the fit to other adult´s feet.
What shoes have my clients made in my online courses in slovak?
Do you prefer evidence to words? Then look at the shoes my clients have made. In this course we will sew simple lace-up shoes without lining.
With the right instructions and my support, you can do it too...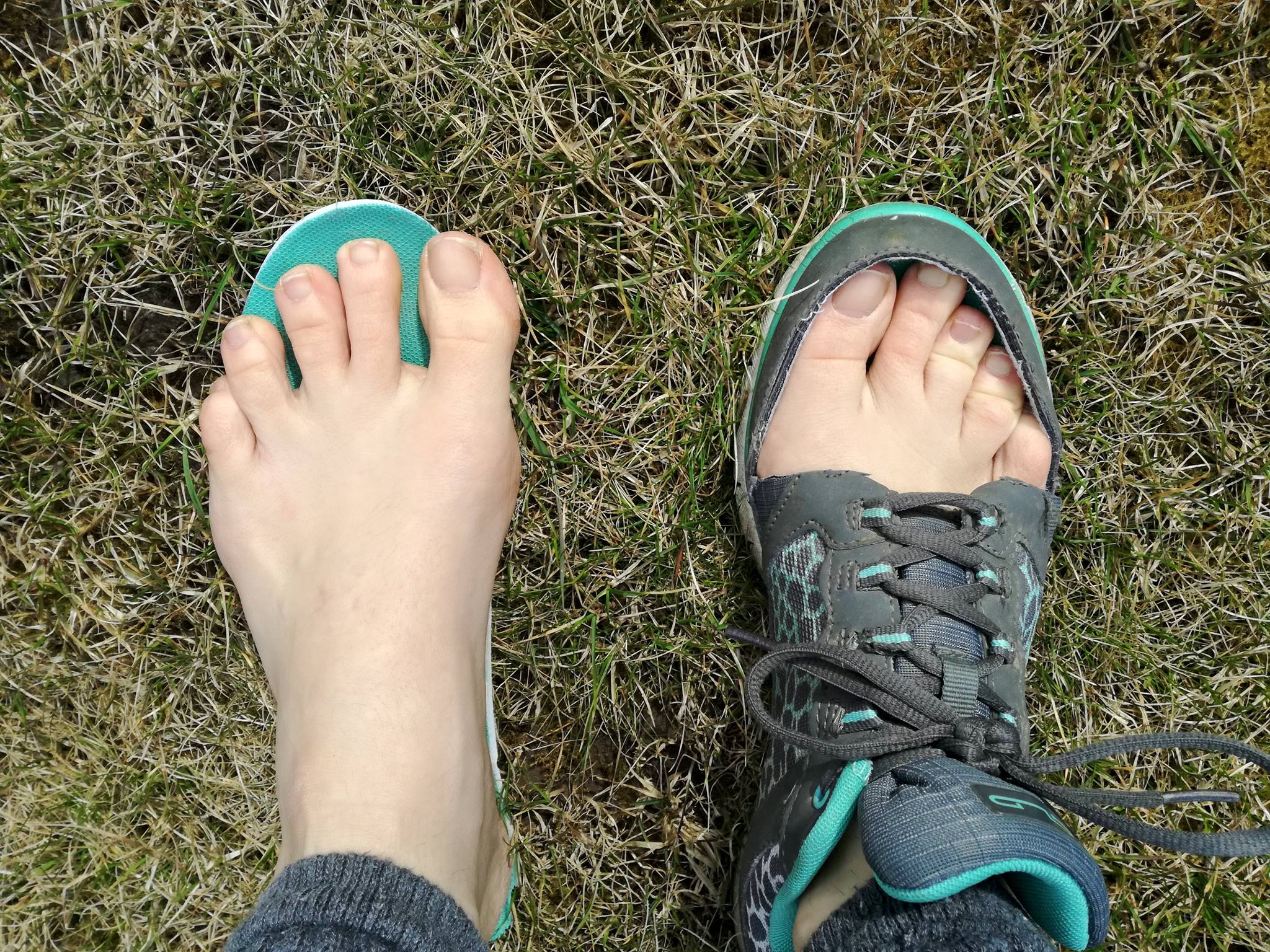 Barefoot shoes are shoes that feel like walking barefoot. They are very flexible and adapt to your feet as you walk.
anatomical toe shape with sufficient space for fingers
thin sole, which keeps you in contact with the surface you are walking on
no arch support to keep your foot muscles properly engaged when you walk
soft and flexible shoes that allow your feet to move naturally when you walk
the advantage of hand sewn barefoot shoes is that they are made exactly for your feet
inappropriate toe shape, which pushes the thumb against fingers and can lead to deformities
Thick soles that you can't feel anything through and you are therefore less dexterous in terrain
a reinforced arch that causes your foot muscles to work incorrectly and can cause your arch to fall off
often hard, unyielding upper material in which your feet cannot move freely
sizes correspond to average feet, they do not count with the variability in the shape of the feet
It won't be another unfinished online course...
thanks to my personal support and the group's support, you'll really finish your shoes
you will have access to all the lessons in the members´ section and all my answers and advice in the support fb group for 2 years
you will be able to repeat the process at any time and make more shoes for yourself or for your loved ones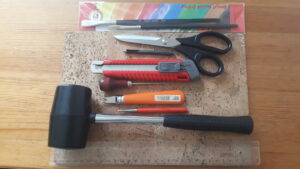 Basic hand tools
and material for one pair of shoes. And 2 hands ready for work. That's all. You don't need a sewing machine or specialized equipment. You can download the list of everything you need below. I am also adding list with direct links to recommended materials and tools. If you are interested, you can order a kit with all the tools and materials for one pair of shoes from me. The price of complete kit is 105 € (without postage - that depends on the country you are from. I send kits from Czech republic). 
Who will guide you through the course?
My name is Karolina Castkova. I am a medical doctor, wife and mother of 4 children. Since 2017 I have been teaching barefoot shoe sewing courses and I have studied the impact of barefoot walking on our health. I sew shoes for my whole family so we all have feet in comfort. I'd love to teach you how to do it too.
Testimonials from the workshops in slovak
Thanks to your course, I made my dream come true and got my first winter boots with lining. Thank you Karolina, it's a beautiful feeling. I wish you all a beautiful sewing.
Karolina, you are an excellent lecturer, even in online you explained and showed everything exactly. There was a nice and creative atmosphere throughout the course and I am very happy that I learned how to sew ballerinas. They were definitely not my last. I would love to take other courses, for example for the promised insulated boots. 🙂
It was my first online course. I was a bit worried about how it would go, if I would understand the process without seeing the process live. Everything was nicely illustrated, explained, advised...and I got great, comfortable ballerinas. I am extremely satisfied. Karolina is amazing.
The course was great. The steps were well explained, demonstrated and then checked. It suited me to break it up into shorter parts so I could attend with a small child. The atmosphere in the group was nice and friendly so I wasn't afraid to ask questions and share my products.
That sounds great, I am in...
We are starting on 27 March 2023.
Note: It´s possible to pay in following currencies: EUR, USD, GBP, CZK.
Do you want to ask me something?
Write me an e-mail to karolina@diybarefootshoes.com
I will be happy to help you.