I'll teach you how to make comfortable barefoot shoes
Even as a beginner, you can do it!
Following online workshops:
Ballerinas
Is it hard for you to get hold of well-fitting ballerinas? Not anymore. Now you'll be able to make yourself ballerinas exactly to measure. Not only will they fit you well, but you can also choose the color and decorate them to your liking thanks to the online barefoot ballerina sewing course. The next round of the course will take place in spring, 2024. You can subscribe to my waiting list and be among the first people to know about it.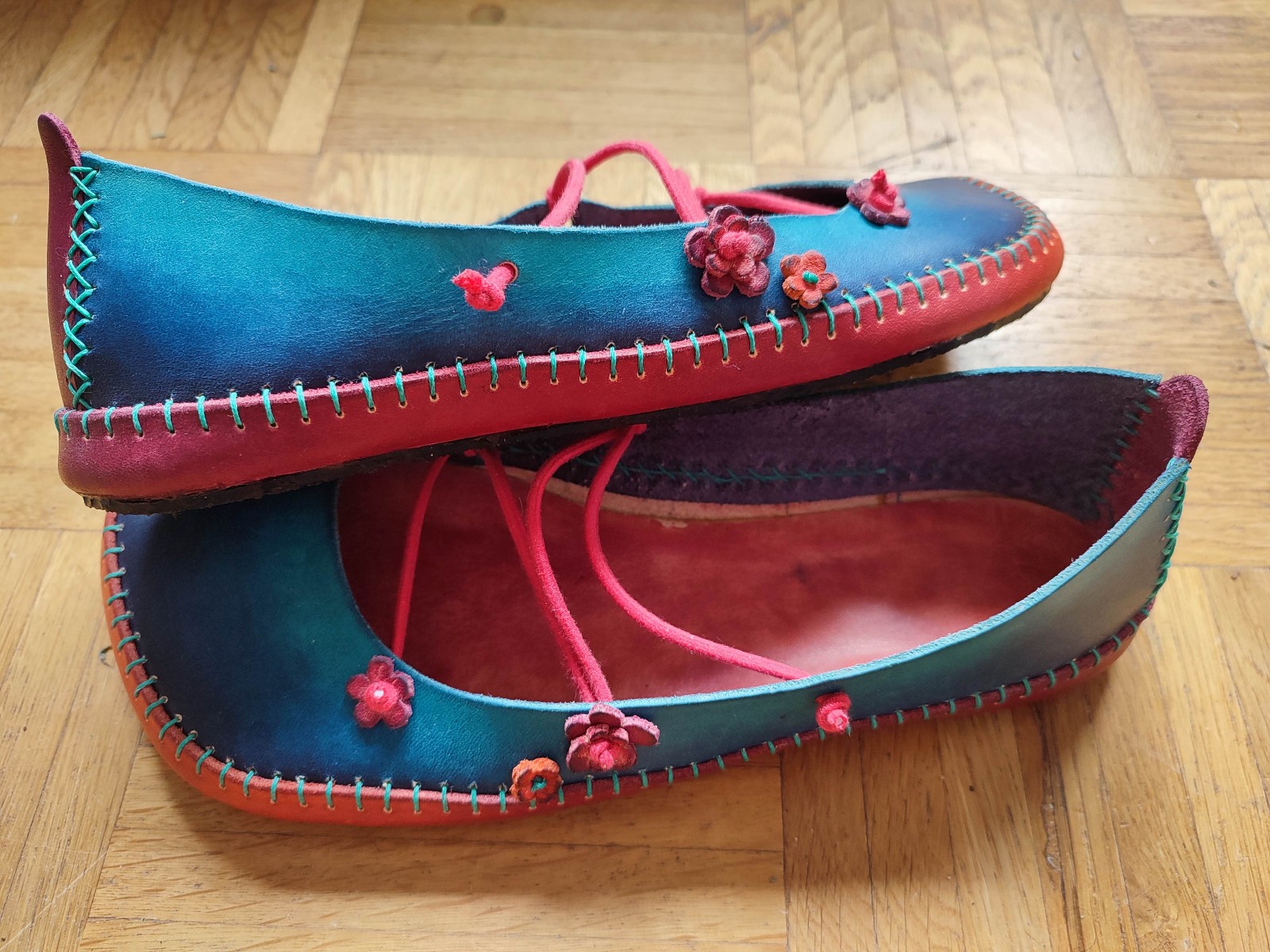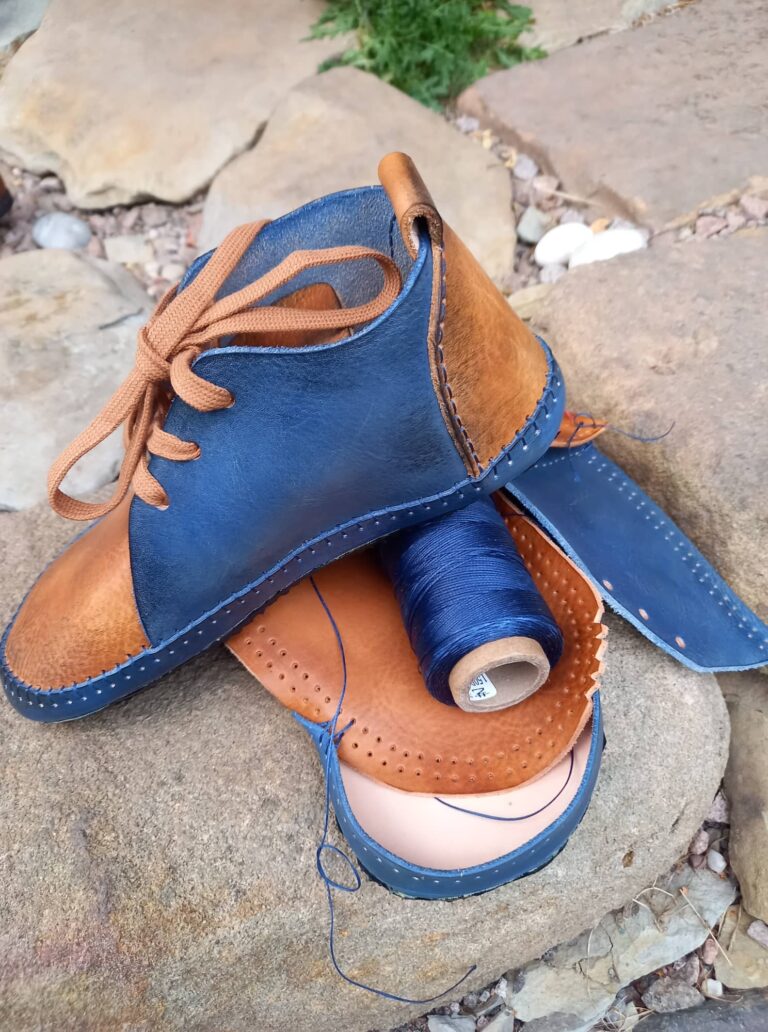 Lace-up shoes
Make yourself shoes with or without lining, suitable all year round. With clear videos and my support, you can do it too. The next round of the course will start on the 6th of November, 2023. The doors of the course are open now for you.
My name is Karolina Castkova. I am a medical doctor, wife, and mother of 4 children. Since 2017 I have been teaching barefoot shoe sewing courses and I have studied the impact of barefoot walking on our health. I sew shoes for my whole family so we all have feet in comfort. I'd love to teach you how to do it too.
... and subscribe for a  monthly newsletter from the world of hand-sewing of barefoot shoes. Be the first to know about new workshops and special offers.
Before you start sewing your barefoot shoes...
Free e-mail series in which I'll show you:
what 3 types of shoes you can sew yourself at home
what materials and tools do you need
how the process of making your shoes by hand works
how wearing barefoot shoes can affect your health
Testimonials from the last shoe-sewing course
Karolina is a fabulous teacher. Her videos and experience in shoe making are supported by the Facebook group that goes with the course and where course members can ask any questions that come up in the process. She's very responsive and will help you within a short period of time. On top of that the course members will show their progress and guide and support you along. I recommend it!
As a student of the first course I want to say - I recommend it so much!!! Karolina is a wonderful teacher who really knows very well what she is teaching, and this is why she can help you with anything that comes up. And you do not learn only to sew shoes, you learn to dye leather, work with leather, and the big major thing that worth it all by itself: you learn to make a pattern. That means you can make shoes to anyone! I am so happy I participated in this course. It is proffessional and fun. Thank you 🙏❤️
I'm glad I managed to be of help. I wasn't going to give away my profession as a cobbler to start with because I didn't want to distract from the lessons, but, when I saw that materials weren't that easy to obtain for everyone I felt it would be best to confess and try to help! Thank you so much for running this course Karolina. I feel like I have filled in the missing link for my skill set 😊
Thanks to everyone's contributions. It's been much more workshop than I thought possible online, sharing mistakes and learning as well as progress. I also think we've worked you hard, Karolina. Thank you.
Want to ask me something?