I'll teach you how to make comfortable barefoot shoes
Even as a beginner, you can do it!
Following online workshops: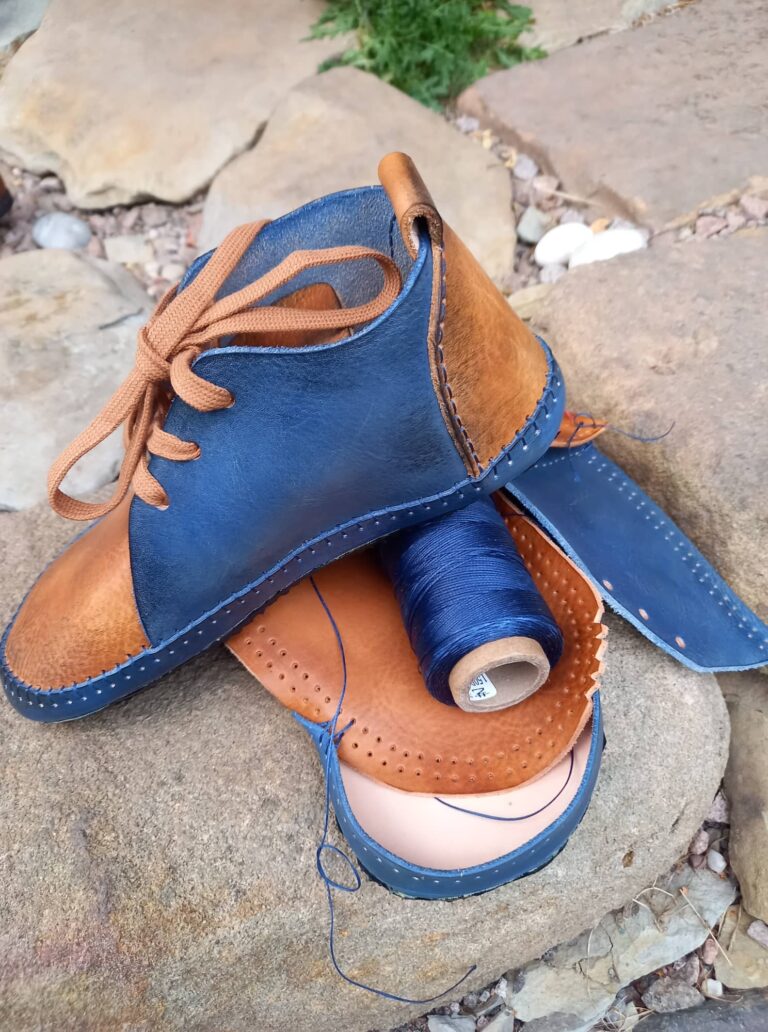 Lace-up shoes
Make yourself simple shoes suitable for all year-round. With clear videos and my support, you can do it too. Next round of the course will take place in autumn 2023.
My name is Karolina Castkova. I am a medical doctor, wife and mother of 4 children. Since 2017 I have been teaching barefoot shoe sewing courses and I have studied the impact of barefoot walking on our health. I sew shoes for my whole family so we all have feet in comfort. I'd love to teach you how to do it too.
... and subscribe for monthly newsletter from the world of hand sewing of barefoot shoes. Be the first to know about new workshops and special offers.
Before you start sewing your barefoot shoes...
Free e-mail series in which I'll show you:
what 3 types of shoes you can sew yourself at home
what materials and tools you need
how the process of making your own shoes by hand works
how wearing barefoot shoes can affect your health
Testimonials from the workshops
Thanks to your course, I made my dream come true and got my first winter boots with lining. Thank you Karolina, it's a beautiful feeling. I wish you all a beautiful sewing.
Karolina, you are an excellent lecturer, even in online you explained and showed everything exactly. There was a nice and creative atmosphere throughout the course and I am very happy that I learned how to sew ballerinas. They were definitely not my last. I would love to take other courses, for example for the promised insulated boots. 🙂
It was my first online course. I was a bit worried about how it would go, if I would understand the process without seeing the process live. Everything was nicely illustrated, explained, advised...and I got great, comfortable ballerinas. I am extremely satisfied. Karolina is amazing.
The course was great. The steps were well explained, demonstrated and then checked. It suited me to break it up into shorter parts so I could attend with a small child. The atmosphere in the group was nice and friendly so I wasn't afraid to ask questions and share my products.
Want to ask me something?